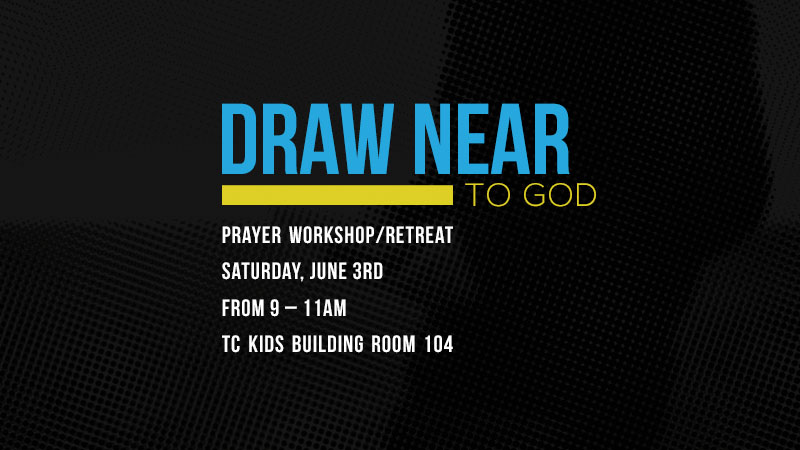 Draw Near to God – Prayer Workshop
Join us as we listen to real people share their stories of how God has intersected their lives through prayer. Spend time exploring for yourself, how He wants to draw near to you.
If we can answer any questions for you please contact Care Desk.
REGISTER FOR THIS EVENT
---
Event Time
Saturday, June 3rd
From 9:00 – 11:00AM
Event Location
2115 Newport Blvd, Costa Mesa, CA 92627
TC Kids Building Room 104