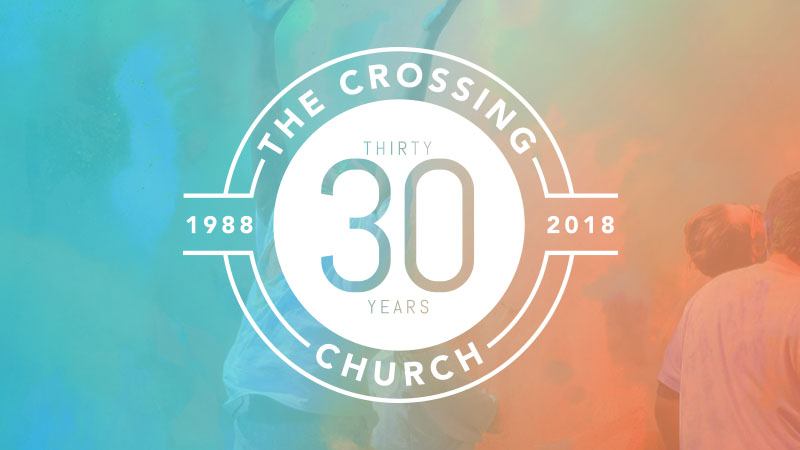 30th Birthday Celebration
The weekend of September 22/23, The Crossing Church is hosting its 30th Birthday Celebration Services. The services will include special programming, birthday festivities, and recognition of Pastor Tim and his wife Sue for 30 years of faithful leadership.
 
We are inviting all attendees of The Crossing, past and present, to be a part of this celebration and to bring a special one-time Birthday Gift to The Crossing. We look forward to thanking God for ALL He has done through The Crossing Church for 30 years!
Important Dates:
SEP 8/9
|
Former Crossing Pastors Ian Stevenson and Patrick Detken will share about the impact of The Crossing over the last 30 years in weekend services 
SEP 15/16  
|
Love Week Kickoff
SEP 15-22
|
Love Week: daily acts of service impacting our community
SEP 22/23
|
30th Birthday Celebration Services: celebrate and honor Pastor Tim for 30 years of faithful leadership at The Crossing
SEP 29/30
|
Pastor Tim and Pastor Andrew will be sharing together what the future holds for our church
---