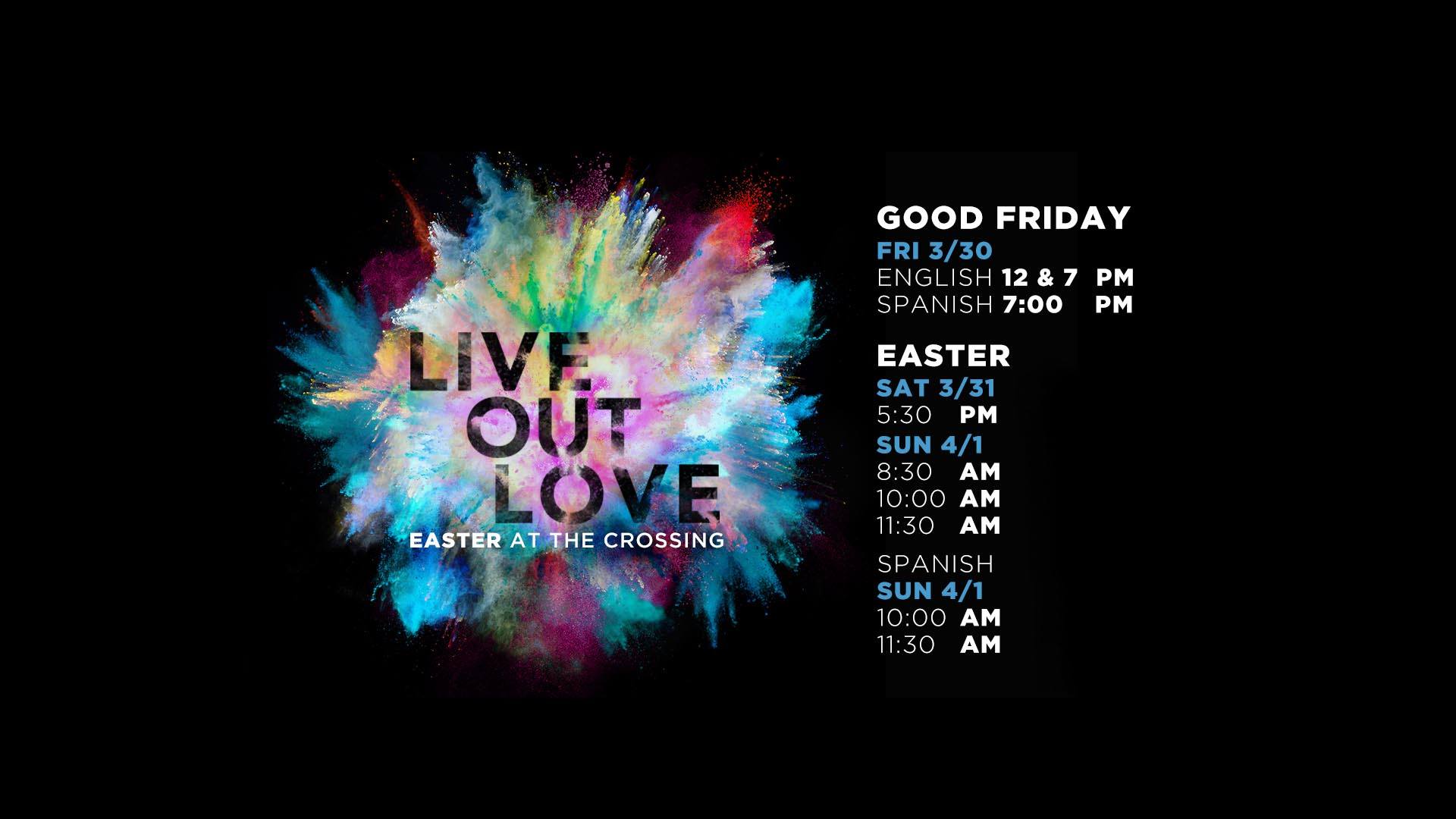 Have a blast with your family and friends at The Crossing's Color Blast on March 24th & 25th. Sign up to participate in an all-ages color-blasted obstacle course or just come and watch the fun from the safety of the sidelines. Everyone gets to enjoy food, music, giveaways, and more! It will be a memorable, colorful day of fun.
The Color Blast Course is approximately 200 yards long with dynamic Color Blasting areas plus obstacles and lanes specifically designed for small kids on one side and big "kids" of all ages on the other. Everyone who participates can expect to be covered in color and have a fantastic time with family and friends. <
Pre-Registration is closed. Walk up registration available at the time of the event. 


DETAILS & GENERAL INFO
What is the Color Blast Course like?
The course is approximately 200 yards long and includes obstacles to climb and traverse. Small kids will have their own special obstacles to try and big kids of all ages will have full-sized obstacles too. And don't forget the most important part – color blast stations throughout so that everyone finishes covered in color!
How do we prepare?
You'll receive your white event shirt when you check in at registration but be sure to wear light colored clothing with it so the color can show up the best! The powder is unlikely to stain clothing, but don't wear anything you'd don't want color on just in case.
Bring a towel to sit on for your ride home just in case, but we will have cleaning stations before you head home.
When should we arrive?
Please plan to arrive at least 30 minutes before the start of your party's color blast heat to check in at Registration. If you are going to one of The Crossing's services first, you can check into registration before or after service but we recommend checking in BEFORE to reduce lines and have more fun pre-Blast!
What is provided?
When you check in you will receive a bandana, sunglasses, and event shirt along with a Registration Tag to allow you into the Blast Area.
After the race you will receive a bottle of water and a plastic bag to hold your free sponsor swag and messy items while you grab a bite to eat and explore the other fun on campus.
How much does it cost?
The Color Blast costs $5 per participant and every dollar goes to the Compassion International Child Survival Program  that focuses on promoting development and survival of the most vulnerable babies, while also providing education and support for the mother or primary caregiver.
Can someone come and just be a spectator?
Absolutely! Bring anyone you'd like to watch you participate in the Color Blast!
SAFETY
Is Color Powder Safe?
The colors are made with high quality cornstarch and food dyes. All materials are 100% FD&C and/or D&C grade and approved by the US FDA. However the product is not designed for consumption. If you would like a copy of the Safety Data Sheets please click here. (see attached)
Is it harmful if you inhale it?
Although all the materials are food grade we do not recommend inhaling large quantities of color powder. Anyone who has asthma, is allergic to any of the ingredients or has any respiratory issues should exercise caution when participating in color powder events. All participants will be given sunglasses and a bandana at check in to keep eyes and mouths covered as desired.   
Does Color Powder Stain Clothing?
The color powder washes out of most clothing. However, it can stain some materials. 100% cotton clothing is recommended and typical machine washing with stain remover, removes the stains. We recommend removing excess powder from clothing before washing and/or applying water.
Does Color Powder Stain Skin or Hair?
Just as with clothing we recommend shaking off all excess powder before exposing to water. Normal soap and water should remove color powder from skin and hair. Some color does tend to linger for a few days especially on blonde hair. If you are worried about staining, we recommend applying a moisturizer to skin and combing your hair with a small amount of coconut or olive oil before the event.
get directions
---
Volunteer