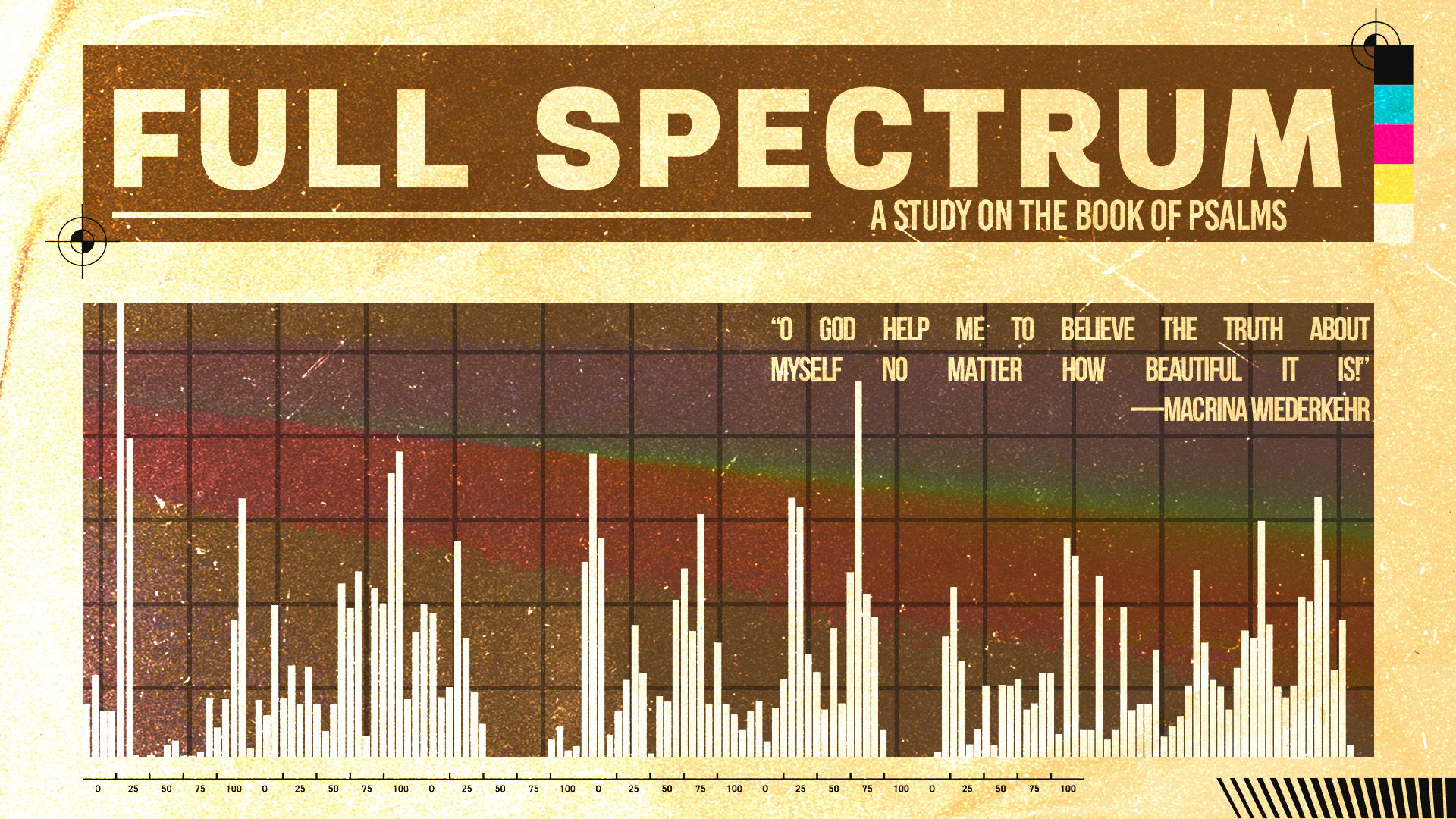 You were designed by God to experience life to the fullest. Give yourself 25 days with this study of the book of Psalms to experience more of your full design.
---
You will:
Explore the power of prayer
Practice being in God's presence
Increase your personal health
Open up possibilities in your relationships
At The Crossing, we believe that God speaks to us through the Bible and uses it to transform our hearts, lives, and relationships. Our team has developed this study with the hope that you will read the Bible and experience the life-changing ways of Jesus through it.
This study was born as a companion to our "Full Spectrum" sermon series, as a way to learn more on your own or in a small group. Join us on Sundays at 9:15a or 11:15a or watch our online services on YouTube to experience the series and then dive deeper with this study.
INTRODUCTION
The overarching message of Psalms is that with God, every part of you is welcome. Our anxiety and grief, our anger and envy, our thanksgiving and praise all have a place in the life of a person of faith. The more we learn to sit with our own emotions, the more our capacity grows to offer support and care to others.
In her book, Prayer in the Night, author and Episcopalian priest Tish Harrison Warren writes: "The Psalms were the church's first prayer book … By praying the Psalms year after year for millennia, in nearly every language and place on earth, the church learns to remain alive to every uncomfortable and complex human emotion. We learn to celebrate and we learn to lament … Prayer invites us to bring our whole selves—in all our glorious complexity—to God, who knows us better than we ever will."
STUDY OVERVIEW
We have divided our study into five weeks, with each week covering a different category of emotions.
Week One: The Grand & Transcendent Feelings 
Psalms that describe what it's like when we encounter how big, beautiful, and not like us God is.
Week Two: The Deep & Dark Feelings 
Psalms that shed light on the secret thoughts and feelings we have about ourselves and others that most of us would rather hide.
Week Three: The Calm & Grounded Feelings 
Psalms that explore what it looks like to internalize the peace, care, and stability that comes from having a relationship with God.
Week Four: The Sorrowful & Heartbreaking Feelings 
Psalms that give voice to some of the most painful aspects of the human experience and explore what it is like to bring these feelings into God's presence as an act of worship.
Week Five: The Bright & Bubbly Feelings 
Psalms that give us language for joy, gratitude, and connection to God and others.