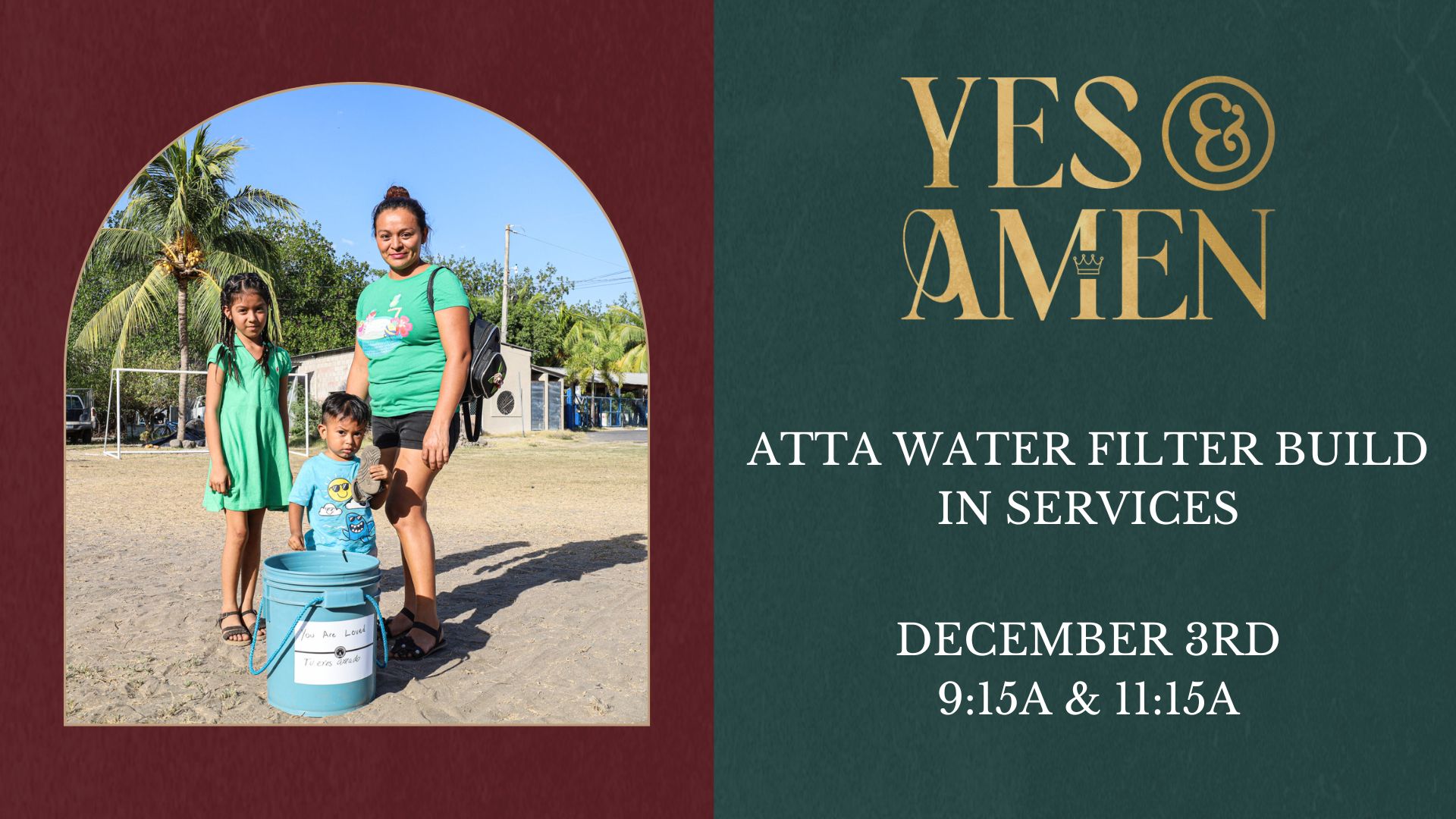 ATTA Water Filter Build Sunday
Our ATTA Water Filter Build Sunday is a highlight every year. We will put together water filters and write encouraging notes that will be delivered to families in El Salvador. It's a chance to make a difference in families across the world for generations to come!
On-campus services start at 9:15a and 11:15a and include great music and impactful teaching for adults and specially-designed kids programming too. You'll see why people keep coming back to The Crossing Church.