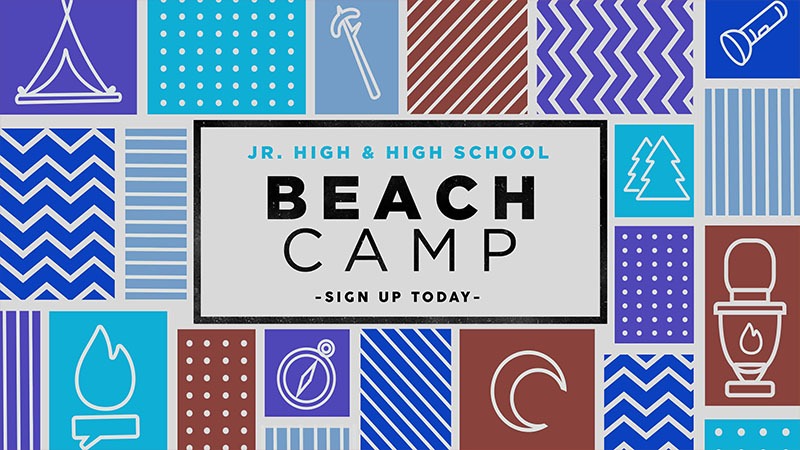 What is it?
Time for students to connect with each other and connect with God on a deeper level, to have fun and explore faith
Who is it for?
Students who are entering 6th grade through 12th grade
What will we do?
Play fun games, spend a lot of time at the beach, participate in small groups, explore the Bible with daily devotionals, and be a part of a nightly worship experience.
Is there a registration deadline?
Yes! Registration closes at 11:59PM on August 10th.
Where is it?
San Onofre State Beach - Bluffs Group Campsite
When is it?
August 11th @ 1pm to August 14th @ 12pm
How much is it?
Beach Camp is $125 dollars--scholarships are available.
Are meals and transportation provided?
Yes! Breakfast, Lunch, Dinner, Water, and snacks are provided. If your child has any dietary restrictions, please let us know ahead of time so we can work out the necessary accommodations.
Who do I contact for more info?
Josh Carman Youth Pastor     
jcarman@thecrossing.com
Event Time
August 11th
through August 14th
Event Location
San Onofre State Beach
Bluffs Group Campsite