Baptism is an opportunity for you to make a public declaration of your faith in Jesus Christ. Here at The Crossing nothing makes us more excited than celebrating your faith in Jesus through Baptism.
Why should you get baptized?
1. To follow the example set by Jesus Christ.
"In those days Jesus came from Nazareth of Galilee and was baptized by John in the Jordan." (Mark 1:9)
2. Because Christ commanded it.
"Go therefore and make disciples of all nations, baptizing them in the name of the Father and of the Son and of the Holy Spirit... (Matthew 28:19-20)
3. It demonstrates you are a Believer.
"And by this we know that we have come to know him, if we keep his commandments." (1 John 2:3)
FIND OUT MORE ABOUT BAPTISM
---
Adults - Please contact our Church Office to find out more about baptism classes.
Teens - Please contact our Youth Team to find out more about baptism classes.
Children 7 & older - Please contact Our Children's Team to schedule appointment.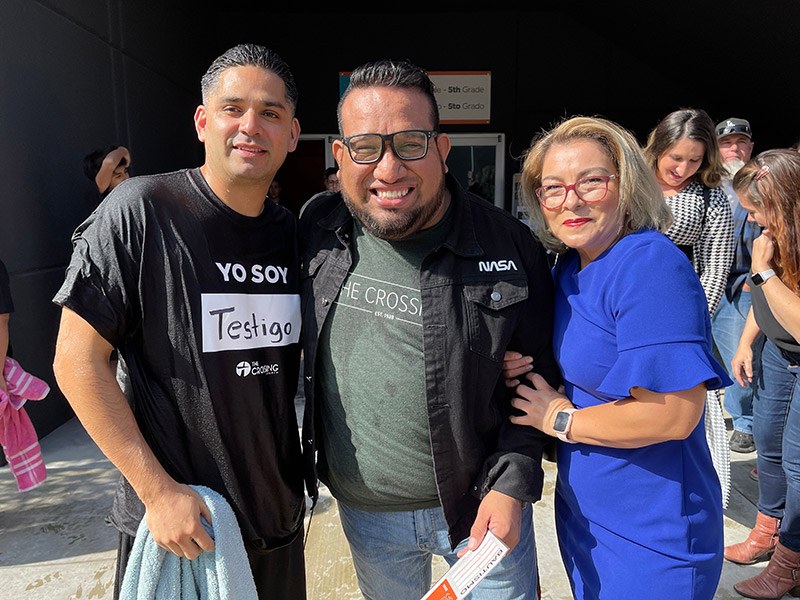 SIGN UP FOR BAPTISM
---
Sign up below to register and get baptized. We'll talk to you about what it means to be baptized and make sure you have everything you need to take this next step in faith with confidence! We look forward to meeting you!
---
---