We want you to have a good idea of what to expect when you arrive at The Crossing. Our goal is to create environments and experiences where you can encounter God in the midst of your life. No matter who you are or where you've been, you're welcome here.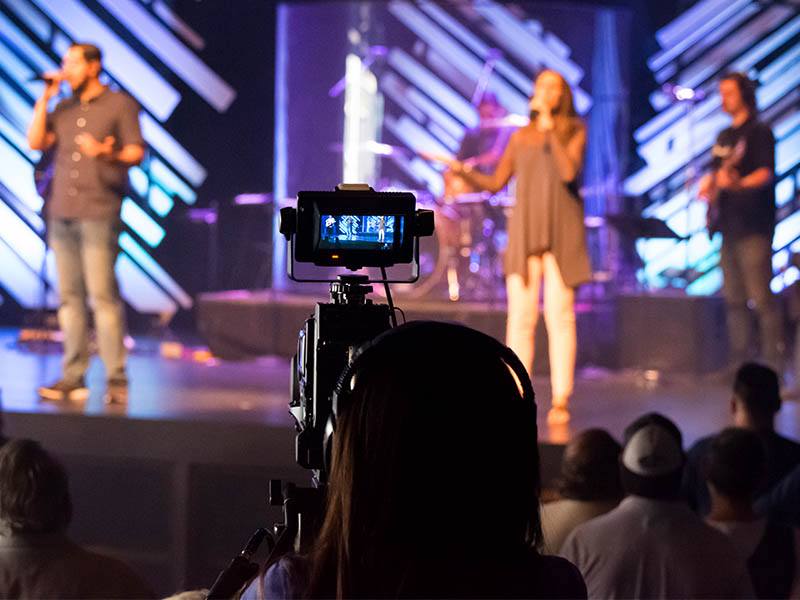 ---
Environment
When you come to The Crossing on a weekend our aim is that you would be inspired by the music, encouraged by the message, welcomed by our amazing community of people and be reminded that God's grace is here!
Our environment is casual and we simply want you to come as you are to our Weekend Gatherings. You don't need to be put together to do life with us. If you're on the fence at all, we want you to hear us say…JUST COME! We remind ourselves a lot around here that we are REAL people, with REAL problems and a REAL HOPE! If that sounds like your life, or the kind of people you're looking for, you'll fit right in at The Crossing.
---
Casual Atmosphere
When you visit The Crossing Church, dress casually and comfortably! We're more concerned with meeting your real life needs than with what you wear. So come as you are.
Friendly People
We strive to create a friendly, comfortable environment. We won't make you wear a visitor badge, stand up, or stand out in any way. We want you to check us out without being singled out.
A Place for Your Kids
Your children, no matter their age, will take part in a fun-filled, age-appropriate service designed just for them. These children's services are high-energy experiences that include games, toys, prizes, multimedia, and a caring staff. Your kids will beg you to come back each week!
Relevant to Your Life
Our goal is for each service to be fun, creative, and relevant to your life. Our services begin with high energy worship and are followed by a creative and relevant message. Come encounter God and be equipped for the week ahead.
Parking
You don't need to worry about parking. We have tons of parking, in fact we have a massive parking structure. When you pull on to our campus there will be parking attendants there to direct you, so finding parking will never be a problem.
Kids (Nursery-5th Grade)
Infants, Toddlers and Kids each have their own special experiences at both the 9:15a & 11:15a services on Sunday mornings. We have worship, age-appropriate lessons, small groups and games. Follow us on Instagram @tckidscm to see updates, online lessons and parent resources.
Taking care of your children & providing an amazing experience for them is one of our greatest values. You'll want to give yourself a few extra minutes, especially if you're a first-time guest to get your kids checked into their respective environments. This also gives us the opportunity to assist your family in any way possible to make it a remarkable experience for everyone.
---
---
Jr. High & High School
Students have their own experiences at 9:15 & 11:15AM on Sunday mornings. We have a short message plus time to connect with friends, worship, and play games. Follow us on Instagram @csm_united for updates and opportunities to connect.
These important years are some of the most transformative in a student's life. Our desire at The Crossing Student Ministries is to ensure that students encounter a community where they feel loved, heard, and valued.
---
CHECK OUT THE STUDENT MINISTRIES
We hope you are able to join us for a service soon! Services start at 9:15a and 11:15a Sundays. When you visit, stop by the Guest Connect kiosk so we can answer any questions you may have and help you make the most of The Crossing Church.