If you want to make a difference and impact others in a positive way, Outreach at The Crossing Church is for you! Our goal is to empower, equip and encourage you to show and share God's love with others in real and relevant ways.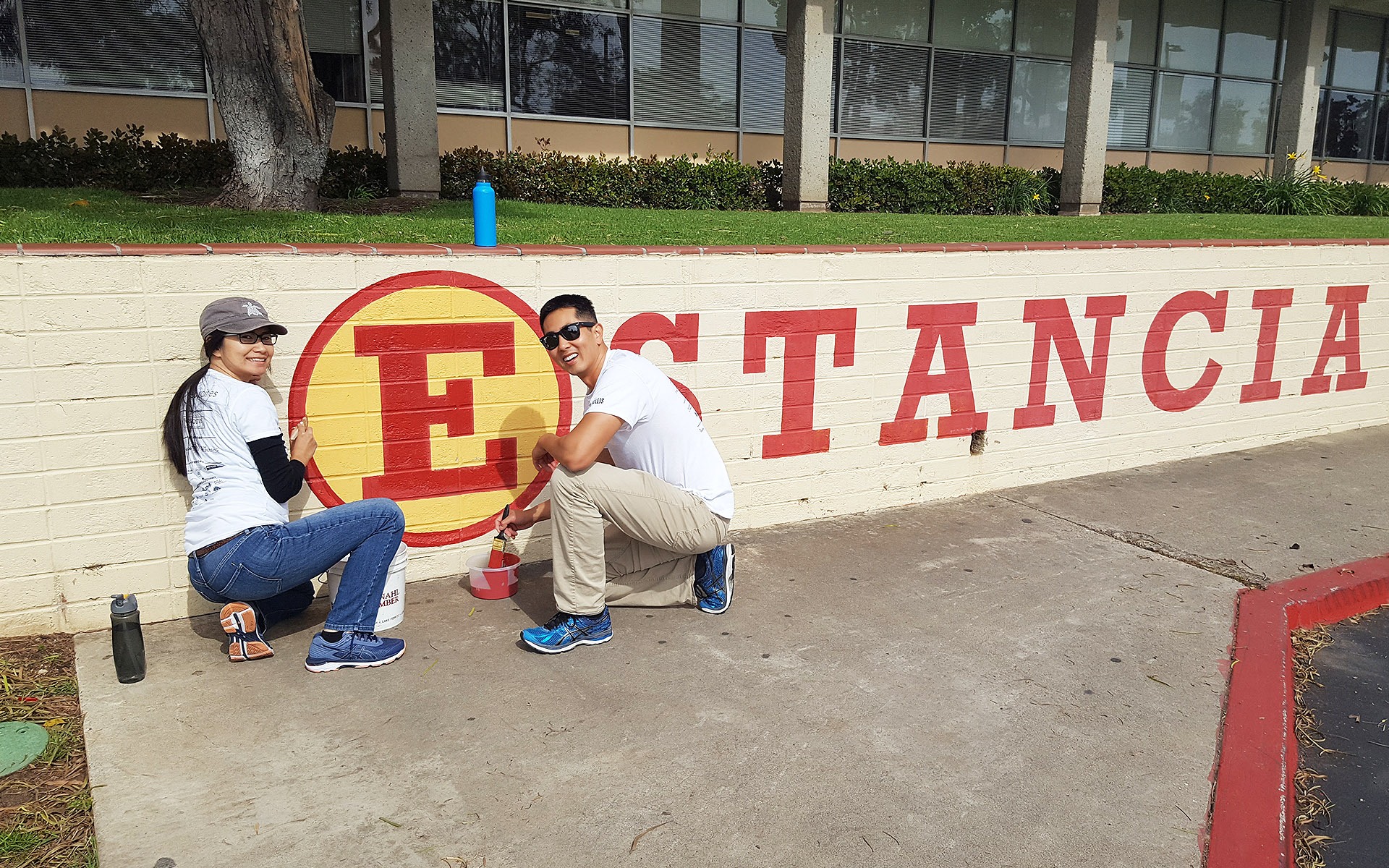 LOVE IS AN ACTION
We believe love is an action and we demonstrate our love for others by serving in our church, in our community, and our world.
We support partners, ministries, and churches that are engaged in healthy and impactful outreach to help restore relationships between: self and God, self and self, self and others, and self and creation. Our service is rooted in learning, encouraging, and fellowship with people inside and outside the church. God uses your service to help others and grow you.
Be a part of something bigger than yourself! Discover your next step in how to have a greater impact with others. Explore our outreach opportunities for both local and global impact or reach out to our outreach department today.
IN OUR COMMUNITY
---
Over 1200 international students from around the world study less than two miles from The Crossing at one of our local community colleges. They need American friends to help them get settled here and get acquainted with our culture. Join us a couple of Saturday evenings a month and for major holiday events to engage in meaningful English discussions and/or befriend a student. Events include playing pool, ping pong, or foosball with students, dinner, and meaningful planned English discussions.
Days: International Friendship Night:
Party All Dates subject to Change. Additional activites such as Hikes will be added.

Time: International Friendship Night: 7:00 – 9:00pm +
Location: Jim & Val Easton's Home 19432 Surfdale Lane Huntington Beach, CA 92648
Contact Valerie Easton today to see how you can get involved.
Upcoming Event: Friendship Night
We are committed to helping children at Pomona and Rea Elementary Schools learn to read. Our goal is to fill the schools with local heroes reading to kids every week of the school year. Are you ready to step up and say yes?
Day: Monday – Friday
Time: 8:45am – 11:45am

Locations: Pomona Elementary School – 2051 Pomona Avenue, Costa Mesa, CA 92627; Rea Elementary School – 661 Hamilton Street, Costa Mesa, CA 92627
Contact Sharon Hulett today to see how you can get involved.
The mission is to end the cycle of youth homelessness. We carry out our mission through our volunteers who go to the streets in order to find, stabilize and otherwise help homeless and street kids improve their lives.
StandUp For Kids Orange County provides four programs addressing youth homelessness in Orange County:
Street Outreach: occurs on a weekly basis in 5 cities, 5 nights a week.
Mentoring: one on one and group mentoring
Outreach Centers: provides homeless and at risk youth ages 12-24 a safe place to come for mentoring, homework assistance, basic necessities and life skills training.
Apartment Support: offers homeless young adults (ages 18-24) the support they need to find, furnish, and maintain a home while working with StandUp For Kids mentors to achieve the educational, career, and personal goals necessary to live independently.
Contact Justine Palmore today to find out more and get involved.