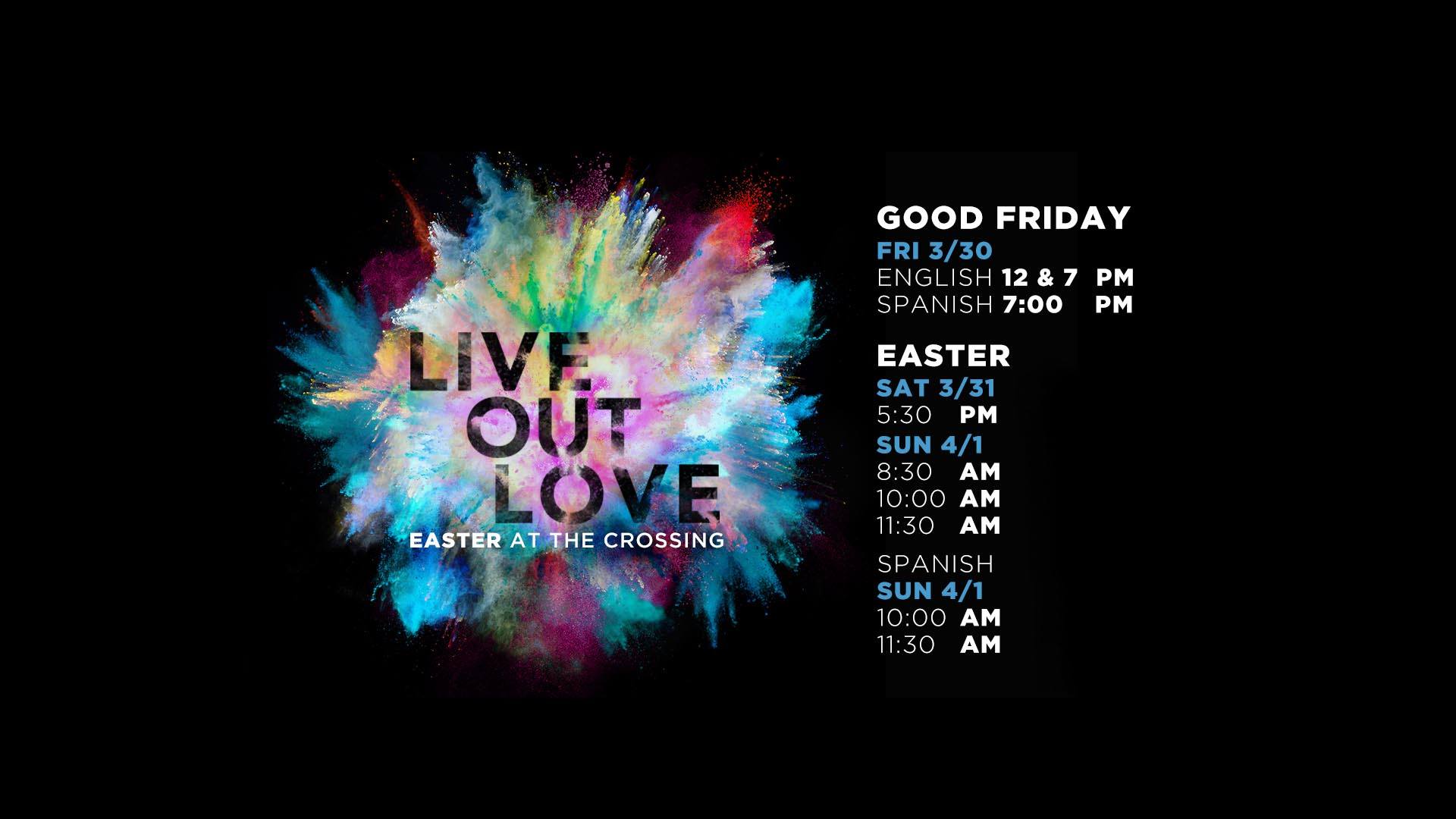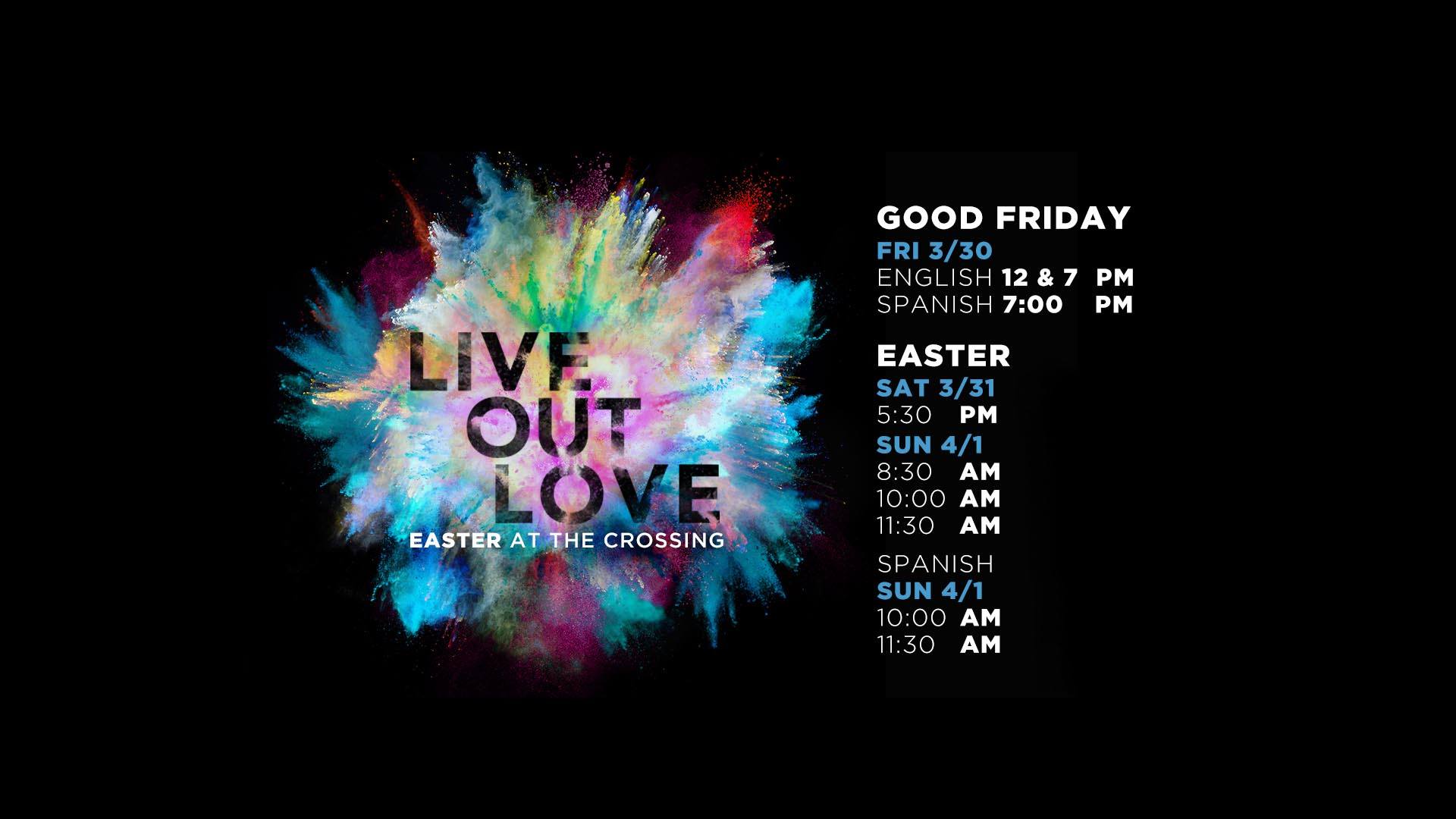 Easter week celebrates the ups and downs of life and reminds us that we can get through anything when we move in the direction of love. Easter isn't just about the life and death of Jesus 2000 years ago; it is about life, now, and the vibrant hope we can have when we say yes to Love.
Good Friday, March 30th
@ 12p and 7p
Don't miss this one-of-a-kind experience. It is many people's favorite service of the year because of it's unique design and big heart.
Nursery-5th grade programming offered at the 7pm service.
Easter, March 31
@5:30p and April 1 @ 8:30a, 10a, 11:30a
A celebration designed for everyone to enjoy! Everyone we know, including ourselves, needs a little more hope and joy. This one hour service will leave you with a smile on your face and new color in your life. Invite a friend and come to one of our Easter services.
What to Expect
ABOUT THE CROSSING
The Crossing is a church in Costa Mesa for people from all walks of life and backgrounds. At The Crossing you don't need to know anything about God, the Bible, church or Christianity. We welcome everyone, including those of us who don't have it all figured out. We make a positive difference in our communities with the Love of Jesus.
We hope that you will choose to join us this easter!
Get Directions